It has been a while since a new post has surfaced. Truth be told I've been going through what can only be compared to an author going through writers block. I have neither felt inspired nor motivated to construct anything new. With the creative spirit is still floating, I decided to turn it towards something else; fashion illustration.
A very important branch under the fashion design field; illustration is an important tool for getting your ideas / looks in a visual and tangible form.
Out of the three disciplines I studied during my two year stint at school, illustration was the bane of my existence (my professor can vouch for that!)
. What sense did it make? All I really wanted to do was cut shit up and sew it together. My dislike was further fueled with the convenience of male and female croquis I found on the internet to easily jot my ideas on paper.
With all that out of the way, I present *Yondemasu - Part I* - an on-going feature on fashion books I own. Books featured (which I own personally) have been great at shedding light on different aspects of fashion design.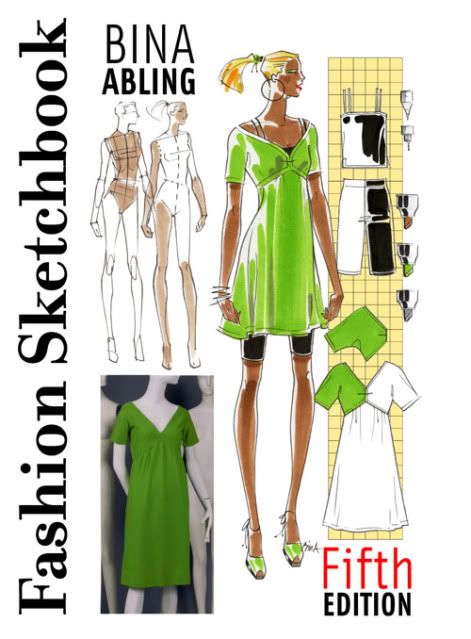 The first featured book is

Fashion Sketchbook by Bina Abling

. I seriously recommend this book to anyone interested in fashion illustration. Chapters are neatly divided into drawing the body, face, garments, posing etc. Each chapter goes into great detail with helpful instructions and visuals. Whether using it as a reference or even starting from scratch, believe me when I say THIS IS the book to have.
The second book I would like to shed light on is How To Draw Anime & Game Characters vol. 1 by Tadashi Ozawa

. If you are at all interested in drawing anime, this is a good book to have. While not as detailed and in depth, I've been using it as a point of reference for anime style; the direction I eventually want to stir towards.
I will post drawings as I go along. Should be fun looking at back my progression.