I didn't know I wanted another go at making a bag for myself until I came across this beauty.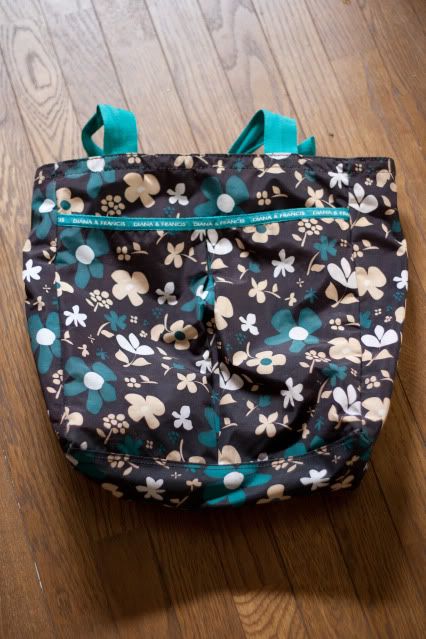 Pictured is a lovely tote bag given to me by my friend Carrie who left Japan in March. I used it to carry lots of goodies from her apartment she gave away back to mine. It couldn't have come at a better time. My hiking, camping bag shit thing which I only bought last year in Thailand was pretty much dead. This tote bag has been nothing short of a convenient miracle. It was spacious enough to carry my drawing stuff, Japanese textbook, Kindle and my laptop with still enough room. On top of that it was sleek with enough pockets to store peanuts for the winter. I found my muse.
I immediately knew I wanted to take my time with this baby and also give myself a bit of a challenge. The messenger bags I made for my friends came from a pattern I found online. Pretty easy ne? Print pattern, tape together, throw on fabric, cut, sew. With this lovely tote as my inspiration, I wanted to make something somewhat original.
The first part of the process is development. How do you want your project to look? What is its function? What about its capacity? Should it have one strap or five? I jotted these questions in my diary. The answers provided a great gauge of what I wanted. Next came the sketch and also researching online for reference. Browsing through pictures of men's tote bags also helped gauge what elements fit and what didn't.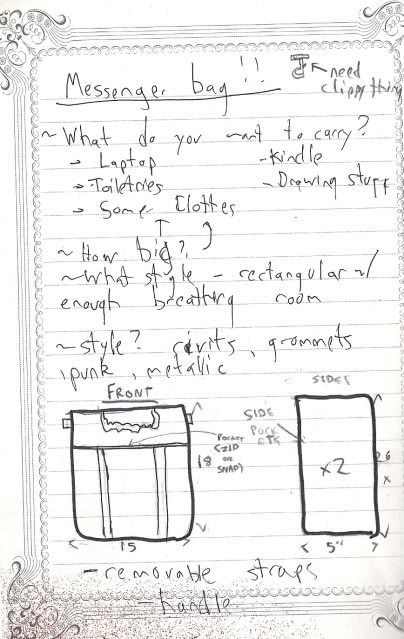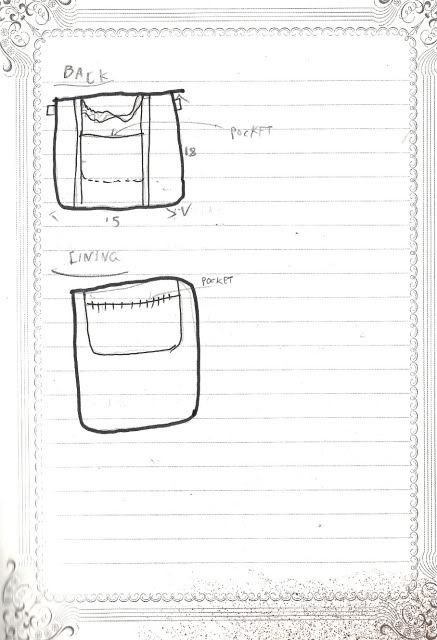 With all that mess out of the way the pattern making could begin. What I wanted out of this bag definitely had an effect on its dimensions. Space wise, I knew I wanted no less than my new muse. My laptop's dimension were used as a yardstick for deciding the size. With the pattern made I cut into my muslin and got to construction.
The muslin (as usual) is good for researching techniques and clarifying problems among other things. When all was said and done, I made corrections to the dimensions (looked like I was carrying a parachute) and finalized the design detail.
The challenge now lay with picking the right fabric.......
Mata ne!