Choosing fabric can at times be a tricky mistress. From my experiences the process can be divided into either visualizing the exact look during the development stage or having something jump at you while at a fabric store. In this case, my decisions came from a random visit to the recycle store and a donation of clothes.
a white polar I caught roaming near my apartment
my friends John and Josie. They migrated recently but before they did, Sarah and I visited them to say goodbye and to snag their giveaways. Apart from old rotary phones, surge guards, we scored a HUGE bag of clothes. Among the goodies was a blue fleece coat lined in white faux-fur. Decision instantly made: Tough and industrial on the outside, soft and precious on the inside.
Without further ado heressssss *Momoko*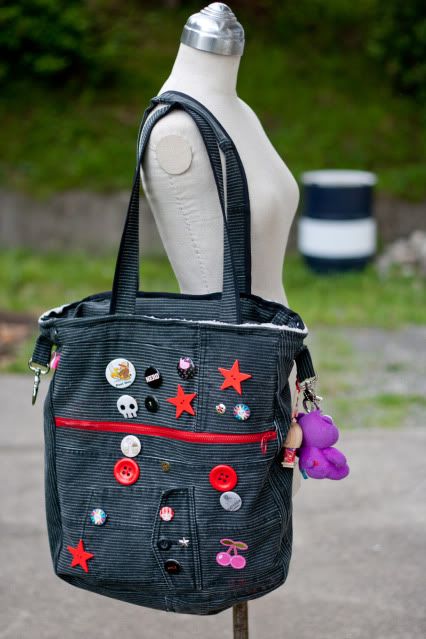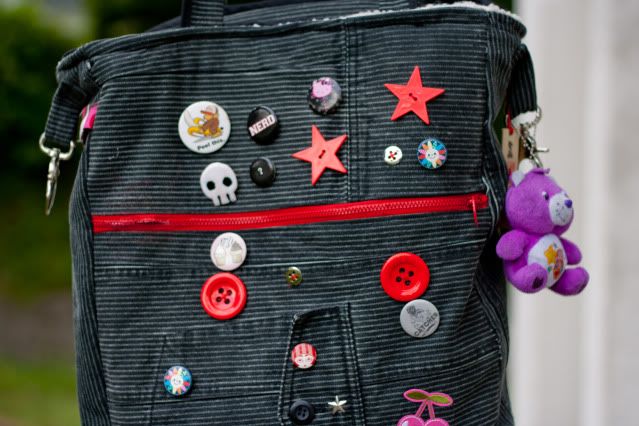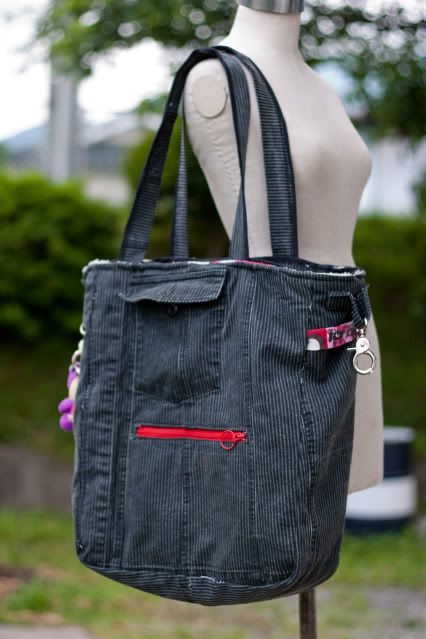 Bag handles are always ideal for when the load gets heavy. I however couldn't get away from the messenger bag form so I added tags and hooks on the side. The strap from my laptop bag now has a new home....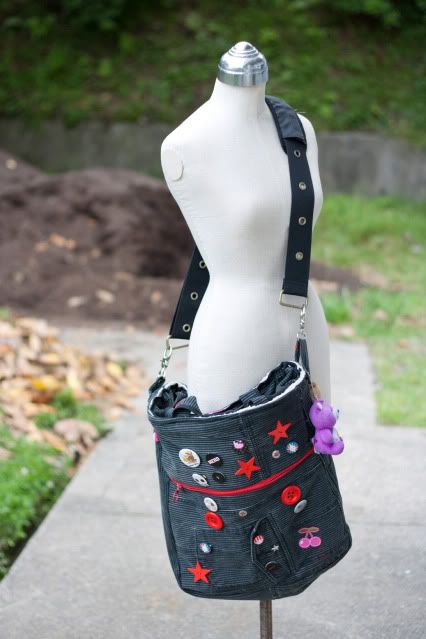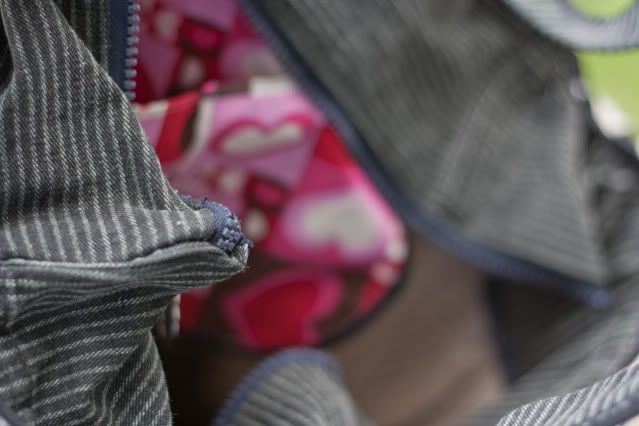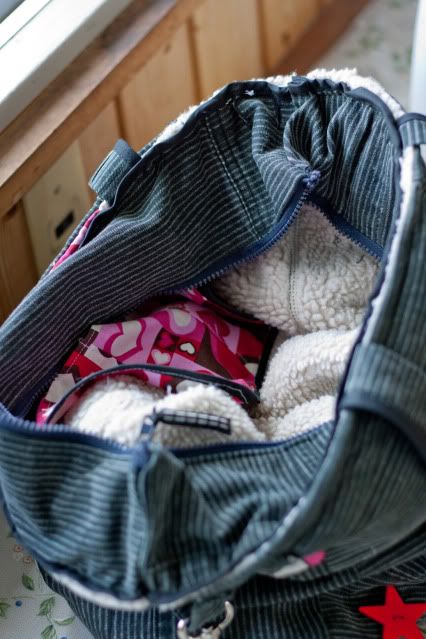 Mata ne ^_^